Finally, a freeze. Now the worker bees get to work on the tasks we do not do in the summer. The native plants have died back while invasive honeysuckle is still green, easy to see.
Hood environmental club was here Nov 4 and Astrazeneca green team comes Nov. 20 to help. Bartlett Tree Experts will be pruning Dec. 2.
Newsletter is ready for the printer. Members, City officials will get it and the holiday card early December.
I took a few pictures of beautiful fall colors last week, also rejoiced because the buck's antlers are now white – no more tree rubbing! Our fencing efforts were pretty successful this year but he got rid of his velvet somewhere!
-Ginny
persimmon tree loaded with fruit:
sassafras on the hill has great color: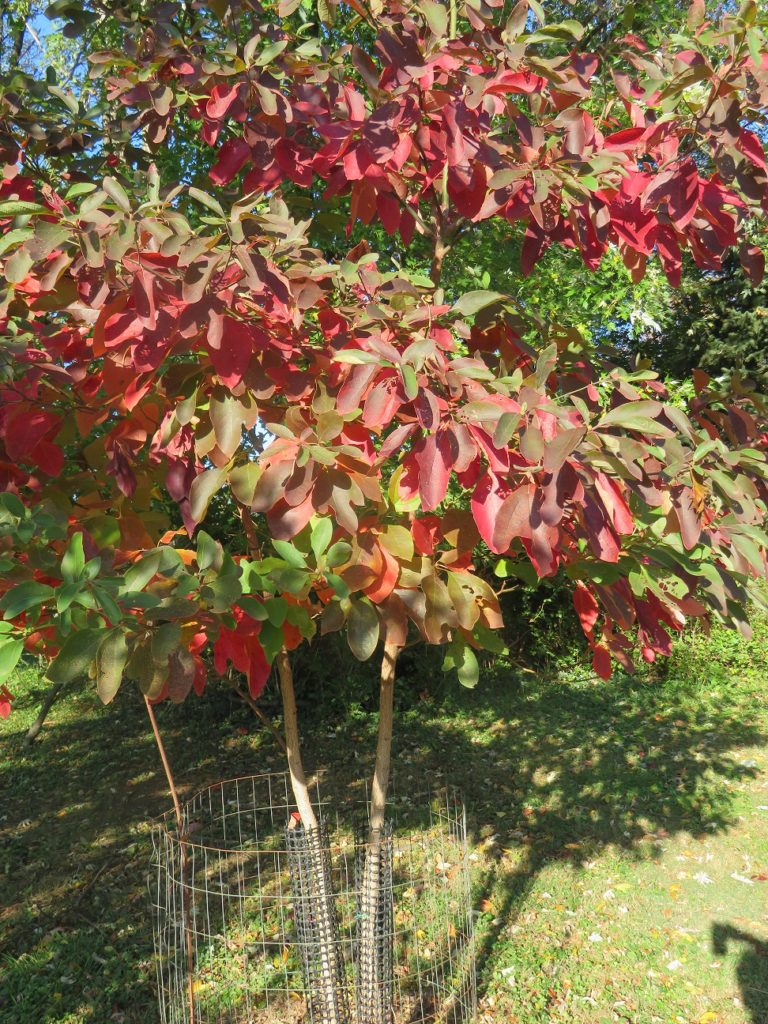 bald cypress was beautiful this year: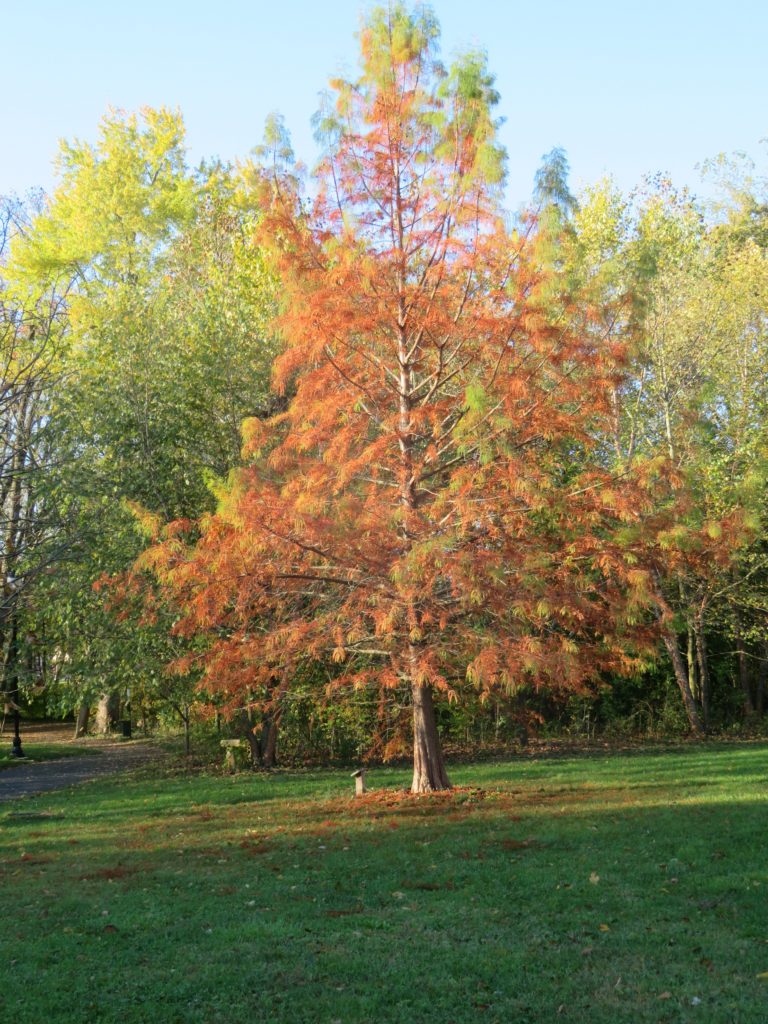 the buck has been in camera view many nights lately: