Saturday was a fantastic day. The crew from Bartlett Tree Experts donated a volunteer day. They pruned back branches overhanging the paved path – most importantly the walnut branches that were pelting us with nuts this fall. They also cleaned out the leaning cherries at the Meadowdale entrance among other chores. We owe this amazing donation of skill and time to Dan Yates of Bartlett, an FWP board member. Dan spent the day with saws structurally pruning trees. Seven FWP volunteers pitched in as needed at various times of the day. A couple of photos below.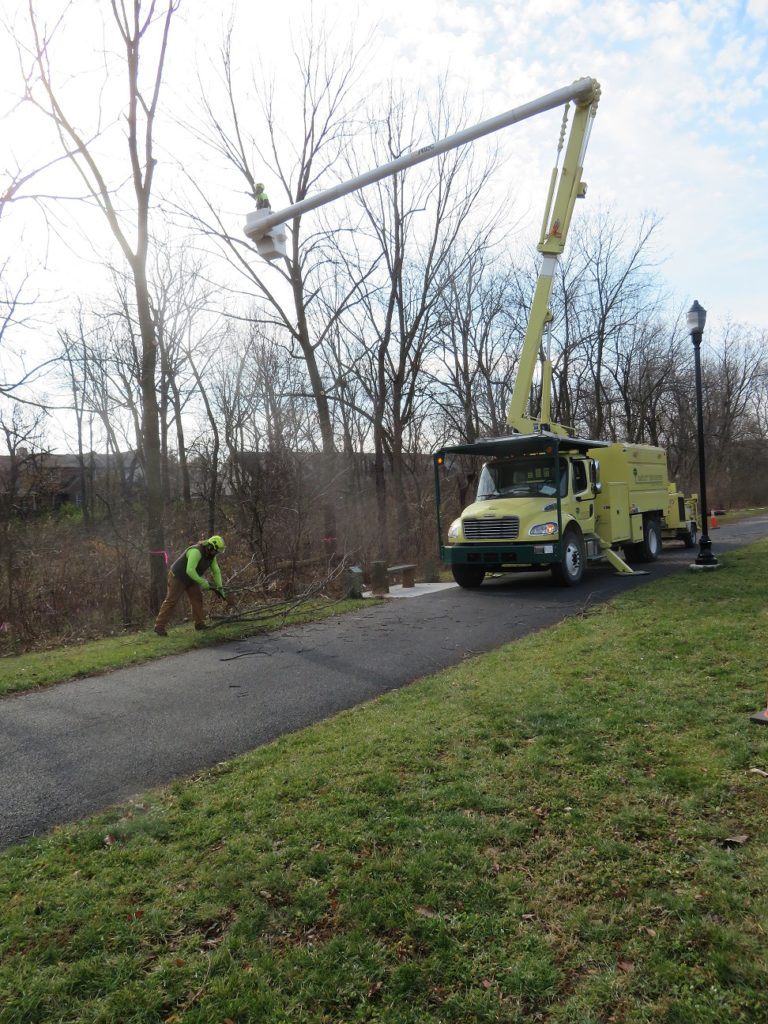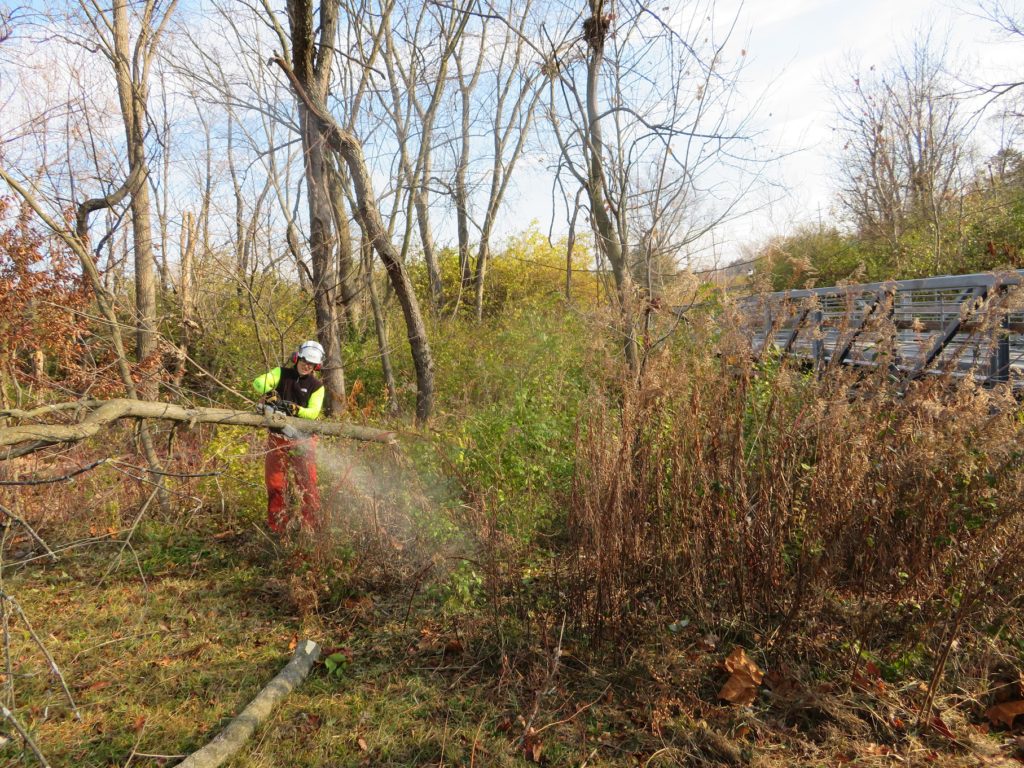 We also found the most wonderful design in a box elder log. This tree often has red veins or markings, but see if you agree this pattern is gorgeous. Dan cut the log into 16 slices that I hope to have sealed after they dry so the worker bees can have a gift from the forest.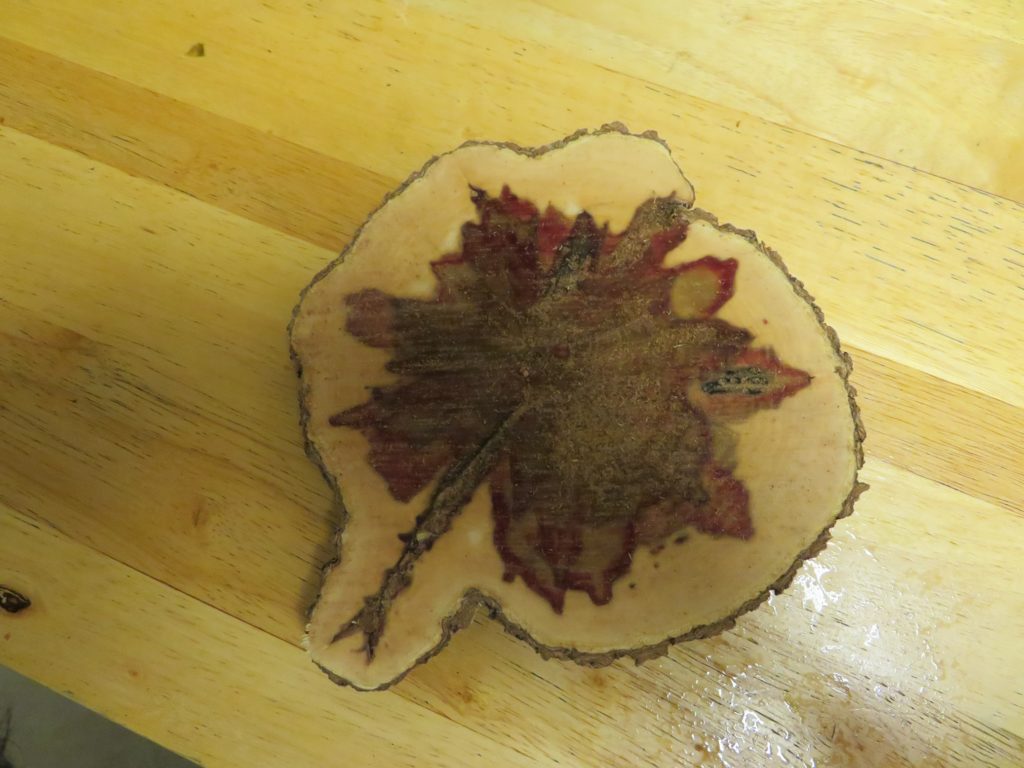 Sunday when folks walked to the shed for our worker bee session, they were greeted by spray paint on the path, electrical boxes, a birdhouse, the downstream bridge, etc. It appears that the vandal (s) came from Waterford, went a little way east on the path and stopped. Or they started around the electric boxes and then went into Waterford. Either way, we are so glad they did not paint any of the turtle area.
Let's hope when this cold snap comes soon, the people looking for mischief will not venture out in the park at night.
Happy December. If you are a member but have not gotten your holiday card and newsletter, let me know.
Ginny