They were spotted over behind Taskers Chance a week ago, yesterday near Rt. 15 in Waterford where the photo below was taken. Hope they settle for the winter in a safe spot.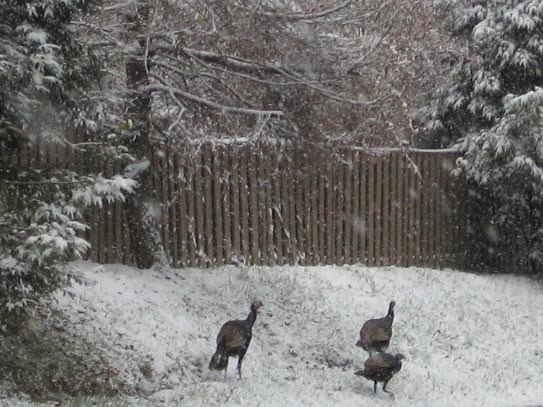 I watched the largest fox grab a squirrel behind my fence a couple of days ago. Wow. How quick is was!!
We have also been seeing hawks so hopefully the vole population will continue to be under control. Our wonderful mower Dwight mowed under the trees near Carroll Creek one more time. We really appreciate that. A lot of work for not a lot of money. We are lucky.
Detention center crew Thursday cleared invasives from about 300 feet along Carroll Creek, going south from the new bridge. Great work. We will pick up the piles later. Hope they can come back soon.
Ginny