The Community Foundation of Frederick County held its 30th Annual Report to the Community on Thursday, November 17, 2016 at the Holiday Inn Hotel and Conference Center, Francis Scott Key Mall. The event thanks donors and highlights prior fiscal year accomplishments. In addition, the 2016 Wertheimer Fellows for Excellence in Volunteerism award is presented.
Wertheimer honorees are selected for their selfless contributions of time, energy, and talents to the Frederick County community. The awards are made possible by a bequest from the late Janis Miller Wertheimer, a well-known Frederick businesswoman and prolific volunteer whose legacy of giving continues through her planned gift that created, among three funds, The Janis Miller Wertheimer Endowment Fund with the Community Foundation. The Wertheimer Fund provides each Wertheimer Fellow with $25,000 to add to an existing Community Foundation fund or create a new fund.
One of this years Wertheimer Award recipients was Virginia "Ginny" Brace of Frederick! Ginny has been an active leader with Friends of Waterford Park and the Neighborhood Advisory Councils. Her efforts have brought together partners from Maryland Department of Natural Resources, the City of Frederick Parks and Recreation, and Planning Commission and Sustainability teams, making Waterford Park an urban oasis and nature education area. She has also advocated for Rock Creek and Rock Creek Park, promoting stream health and identifying, planting, and maintaining native trees and shrubs to protect the creek. She has organized volunteers for clean-up and maintenance, fundraising, and more. Ms. Brace has been a vocal and effective advocate for the environment, removing trash from waterways to improve water quality, championing a stream bank restoration project, removing invasive plant species, creating bird and butterfly habitats and more. Her efforts to promote the shared-use path connectedness helped make the Route 15 underpass, joining the east and west sides of the city, a reality.
Several friends were in attendance to honor Ginny. Pictured below (L to R) are Lynn Leathery, Kathy Soria, Lesley Cristol, Rachel Zigler, Nancy Speck, Mike Kay, Karen Morton, Ginny Brace, Alice Meiners, Kevin Jaramillo, Jana Moberly, Willem Meiners, Deb Ousse, Jeanne Lloyd, Joann Leathery and Steve Lloyd.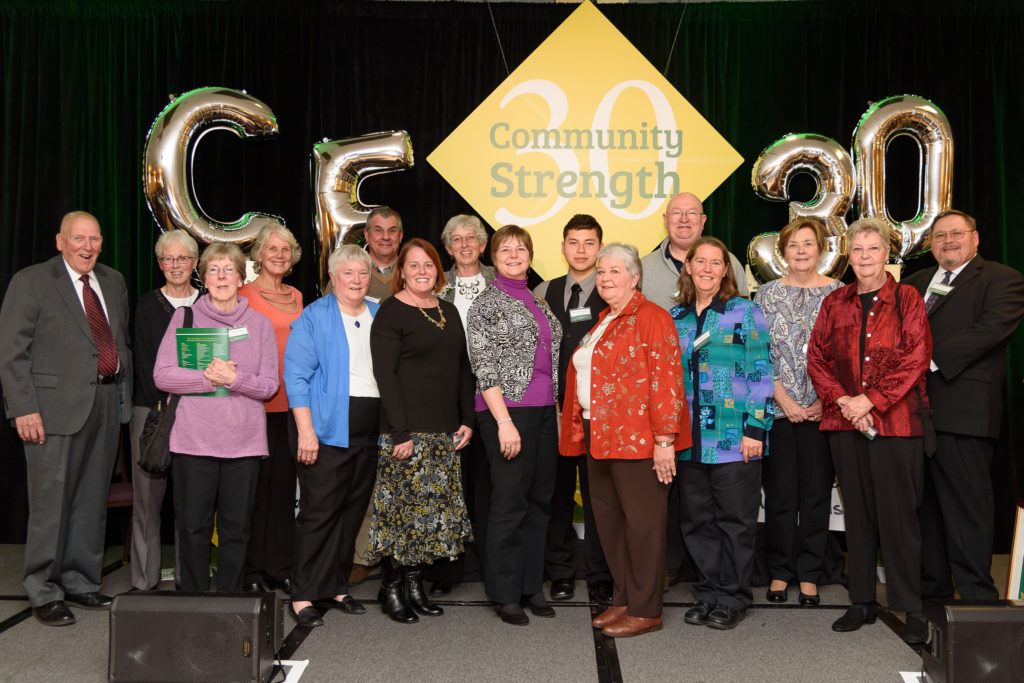 Congratulations, Ginny!