Below Leslie Williamson (center) and four teens (Dana, Hamani, Cristian, Joseph (wielding a weed wrench)) from Kids These Days joined Ginny Joe, Kevin and Sara to pull wineberry and honeysuckle. Fine weather, fine outing. We started behind the green benches and worked our way toward the old sewer line.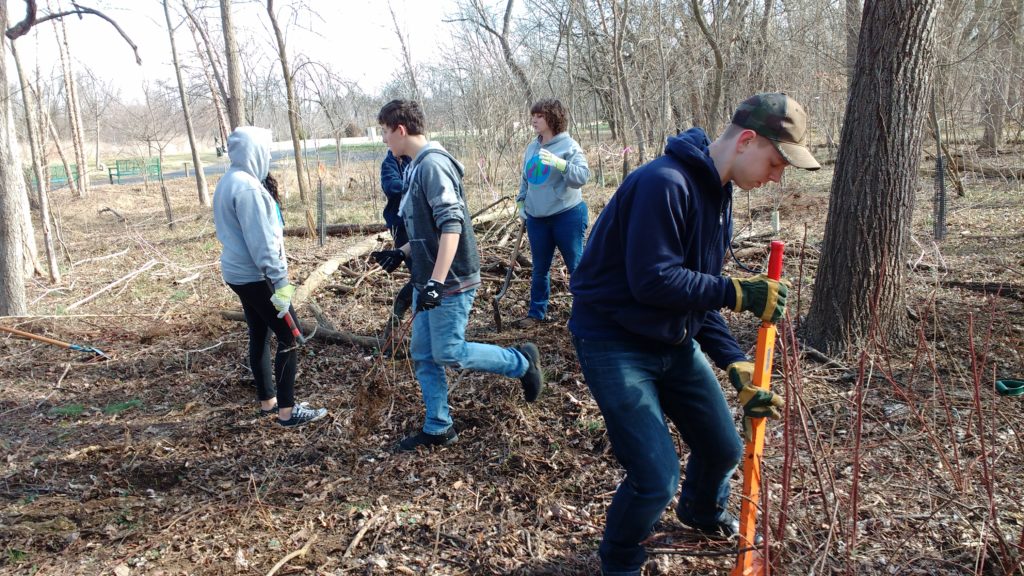 Below is a group picture of all the workers, less Leslie who is taking the picture: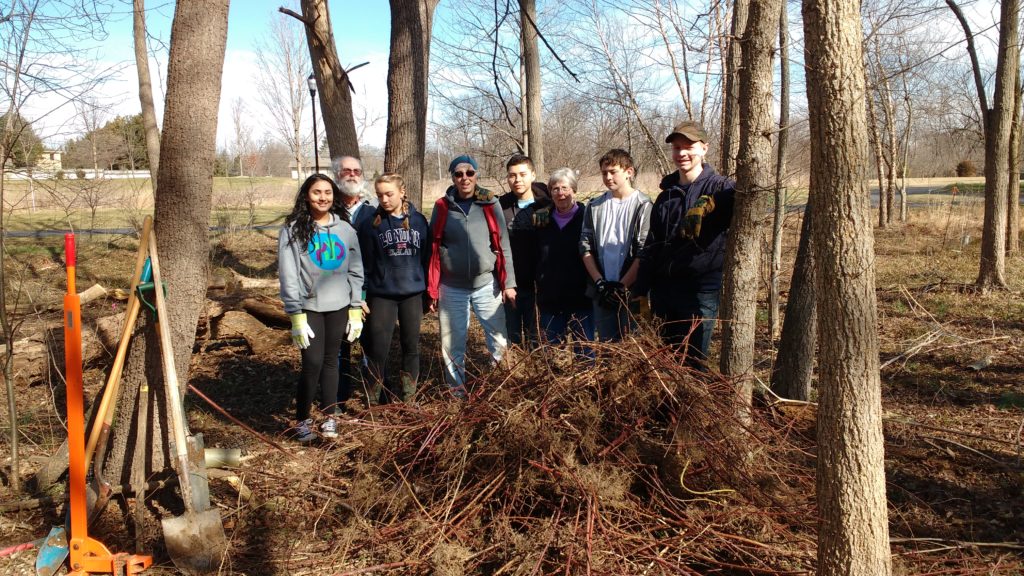 This winter has offered the best weather in several years for attacking invasive plants. We have put in over 75 park hours so far in 2017.
-Ginny